At Khandwala Eye Hospital You will be cared by an excellent Ophthalmologists for both your preoperative and postoperative visits. Here, Laser Vision Correction includes a pre-procedure visit and a thorough examination, the procedure itself, and all follow-up care to ensure the best possible results.
Understanding Lasik Eye Surgery
Vision that fits your lifestyle..
LASIK or Lasik (Laser-Assisted in situ Keratomileusis), commonly referred to as laser eye surgery or laser vision correction, is a type of refractive surgery for the correction of myopia, hypermetropia, and astigmatism.The LASIK surgery is performed by an ophthalmologist who uses a laser or microkeratome to reshape the eye's cornea in order to improve visual acuity. For most patients, LASIK provides a permanent alternative to eye glasses or contact lenses.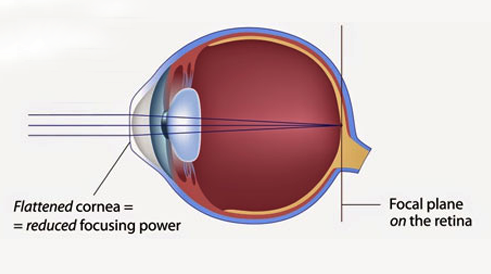 Our Surgeons are among the most highly qualified to perform this delicate surgery, using computerised advanced lasers to provide optimum results.
Our Laser Vision correction facilities and equipment are state-of-the-art and specially designed to make your procedure as safe, comfortable, and efficient as possible.
Every procedure is performed in a clean, sterile environment. Our knowledgeable, friendly staff is always available to answer questions, offer support, and explain
the procedure.
---
A Walkthough Video of Lasik Procedure..
iLASIK is the first vision correction procedure to be 100% customised to the unique characteristics of each eye.
When it comes to your eyes, you expect a tech-savvy, personalized approach. In fact, your corneas command it. It's this individualization that makes the iLASIK treatment different. The procedure uses proprietary technology to create a unique eye map that is 100% specific to your visual pathway, and the ophthalmologist then uses this map to correct your vision.
Types of Lasik Surgeries Performed at K.E.H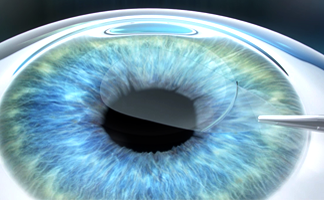 Custom LASIK is a laser vision correction procedure that helps your LASIK surgeon further customize the correction to your individual eyes.
LASIK surgeons are able to focus on the quantity as well as the quality of your vision. Custom LASIK may result in vision clearer and sharper than ever before.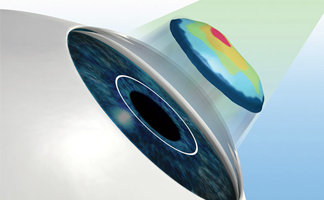 In Custom Plus LASIK, wavefront measurements are taken while you are in a sitting position, and next while treatment is done- in the lying down position. Between the two positions, the eye always rotates either towards or away from the nose. If this is not compensated for, there is a chance of treating the cornea in a position other that where it was measured. Previously, adjustments for these rotation movements were done manually.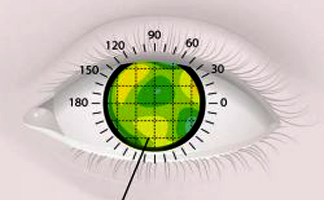 Just like other LASIK vision correction procedures, topography-guided LASIK can be used to address
many of the most common vision problems,like nearsightedness and astigmatism.While LASIK can be life-changing enhancing your lifestyle and freedom-
many topography-guided LASIK patients report experiencing better vision quality than they ever
did with glasses or contacts.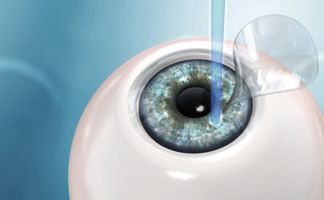 IntraLase All-Laser LASIK Eye Surgery.
IntraLase LASIK, also known as IntraLase or all-laser LASIK differs from other LASIK surgeries because the flap is created using a laser as opposed to a manual blade. With IntraLase, people with thin corneas who once were unsuitable for LASIK may now be candidates due its precision, and its ability to consistently producing corneal flaps thin enough to treat those patients who were previously not candidates.
Do Eye Glasses come in the way of your future ?
If Eye Glasses are getting in the way of your future, Choosing LASIK is one of the most effective, reliable
and fastest ways of correcting your vision.
The lure of freedom from contacts and glasses is just one of the many benefits people seek when choosing a laser eye surgery treatment. Millions of people are discovering more about laser vision correction procedures and deciding to undergo the treatment. Khandwala Eye Hospital has rendered an opportunity to people to see better without eye glasses or corrective lenses.
FAQ
How should i select the right eye clinic?

Selecting the right eye clinic and surgeon are essential in making sure you get the best treatment for your eyes.
Here are a few questions to help you select the best LASIK centre:
How experienced is the LASIK surgeon? How many procedures has your doctor performed?
What equipment and technology are used for LASIK at the clinic?
Are they focused on cost-cutting or providing the highest quality healthcare?
Is Lasik Safe?
The FDA has approved LASIK as a safe and effective procedure. It is important, however, to remember that LASIK is not the right choice for everybody. Some people are not appropriate candidates, and if treated could have less than optimal results. It is important that you receive a thorough pre-operative evaluation to determine if LASIK is right for you.
How long is the recovery time after lasik?
Visual recovery varies from one day to one week. The majority of patients resume normal activities one to two days following surgery but it may take 1 to 2 months for your vision to fully stabilize. Although everyone is a little different, the vast majority of our LASIK patients achieve legal driving vision or better, the very next day. That is one of the most exciting advantages of the LASIK procedure; clear vision comes in quickly. Initially, your vision might not be crisp and may fluctuate slightly. This is perfectly normal and should improve gradually day by day.
Is lasik right for me?
The majority of healthy adults (age 18+) are fully eligible to take advantage of LASIK. Before your procedure, we will take a full history and examination to ensure your 100% safety during and after the procedure. If you are currently pregnant, or have existing pre-conditions, please inform us during consultation to help us determine the best next steps.
Why is blade-free intralase "Femtosecond" lasik better?
The Blade Free Intralase "Femtosecond" LASIK is the latest technology in LASIK eye surgery with faster recovery times, higher precision and lower chance of complications. This is the only LASIK technology recommended for use by NASA and the US Army and Navy for Astronauts and top officials.